About
Lorcan
Brereton
Photography
The
Photographer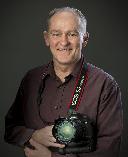 Lorcan is a full time Professional Photographer with over 30 years experience.
He holds the prestigious Associateship Award (A.I.P.P.A.) in Portraiture and has won numerous other photographic awards for his work.
Specialising in photographing families and large generation portrait groups, Lorcan enjoys photographing children of all ages, including those with special needs. He is renowned for his fun, patient approach in capturing stunning, natural relaxing portraits.
Personal
Service

The studio is family run and Lorcan's one-to-one service ensures your families exclusive privacy, enhanced by the studio's off-street location.
All stages of the photographic service are captured, edited, viewed and processed by Lorcan himself. He is skilled in Photoshop and Lightroom digital software, which gives options for any special image adjustments to be addressed to the finest detail.
The
Studio

This unique Foxrock Portrait Studio was custom-designed from the ground up specifically for professional portraiture and extended family groups of up to 60 people. It is possibly Ireland's only portrait studio built to this specification. Complete with easy access off the N11, the studio caters for up to 60 people with free private parking on site for 7 cars.
People enjoy the experience of being photographed in this studio. Lorcan's combination of professional lighting skills and excellent rapport with people ensures treasured results.
THE PROCESSING
All images are captured in professional digital raw file format, enabling image enhancement if required eg: softening facial spots, wrinkles and stains removal. (Minor digital adjustments are free, more detailed work costs from €20). All image processing works are completed on a professional colour calibrated photographic monitor. Images are printed in a professional print laboratory for optimum quality and long-life durability (not inkjet printing).
The
Pricing
All prices are very affordable and clearly displayed throughout this site and on the studio reception gallery. Lorcan is proud of his pricing and offers an á la carte service providing personal choice for everyone to best suit their home.
€100 includes €50 Sitting, Viewing & €50 Colour 5x7" Portrait Print in Presentation Folder.
Desk Top Prints & Framed: €50 to €150
Wall Framed Prints: €200 to €850
Frameless Wall Galleries from €200 to €1,250
Gift vouchers start from €100 and do not have an expiry date.
Fundraising
&
Charity
Work
In 2016, Lorcan and Joan redirected their annual charitable fundraising portrait events to working directly with their local charity, LauraLynn Children's Hospice, Leopardstown Rd, Foxrock.
Lorcan now provides a complete complimentary family portrait service in the studio to families who have a child with a life-limiting condition attending LauraLynn. These families receive precious wall portraits to enjoy and treasure for ever.
Previously, for over 10 years of charity Happy Faces / National Portrait Day fundraising events, Lorcan Brereton's Portrait Studio raised a total of €10,360.
The beneficiaries included Angels' Quest, Debra Ireland, Temple St Hospital, Cystic Fibrosis IRL, The Jack & Jill Foundation, ISPCC, RNLI Dun Laoghaire & LauraLynn Children's Hospice.
CONTRIBUTING TO THE LOCAL COMMUNITY
Contributing to our local community is important to us.
We offer Family Portrait Vouchers as raffle prizes to local school / charity fundraising events. Have your local committee member contact us with details of your event.
Wedding
&
Portrait
Negatives (1986 - 2006)

Lorcan photographed over 600 weddings and many more portraits on film. He is offering the negatives for free to those clients who wish to collect them from the studio negative file archive.
The studio can provide a negative scanning service if required, which produces a high quality digital file from each negative as described on our Photo Restoration page.
Phone us in advance, so we can retrieve your negatives for collection. We look forward to seeing you again.
Client
Testimonials
For
Lorcan
Brereton
Well done again - great images and much admired by family & friends

R. H.
Hi Lorcan, Thanks a million for those. They're excellent, very happy with them. The whole process was made very easy. All the best

J. M.
Just to let you know we are delighted with the photos. They are perfect and we can't wait to display them. Again thank you so much. Kind regards

Y. B.
We had a great day, can't wait to see the pictures.

C. W.
I am very happy with the photos, and really enjoyed the whole experience ..it was great fun! Thanks again

P. N.
To Lorcan and Joan. Just a little note to thank you for looking after us so well. The service is second to none, you really are so professional and fantastic at what you do. We adore the pictures of our Boys. Thank you again especially your kindness. Best wishes,

K. & D. C.
I didn't realise the photo shoot would be so much fun

G. W.
He did family portraits for us recently and they're great. It was my grandparents wedding anniversary so the whole extended family was there to be snapped - kids and all. He was really good with the little ones who didn't want to sit still and no amount of crying/screaming/fighting kids seemed to faze him, the results were really good!

Emily B.
Really looking forward to seeing you again, we all remember a very enjoyable time with you.

B. B.
Thrilled with our photos from our session, thank you so much again for such an enjoyable experience.

C. H.